InfoComm 2023
CCS Summit 2023
cavlo Las Vegas 2023
Las Vegas Pro A/V Industry Group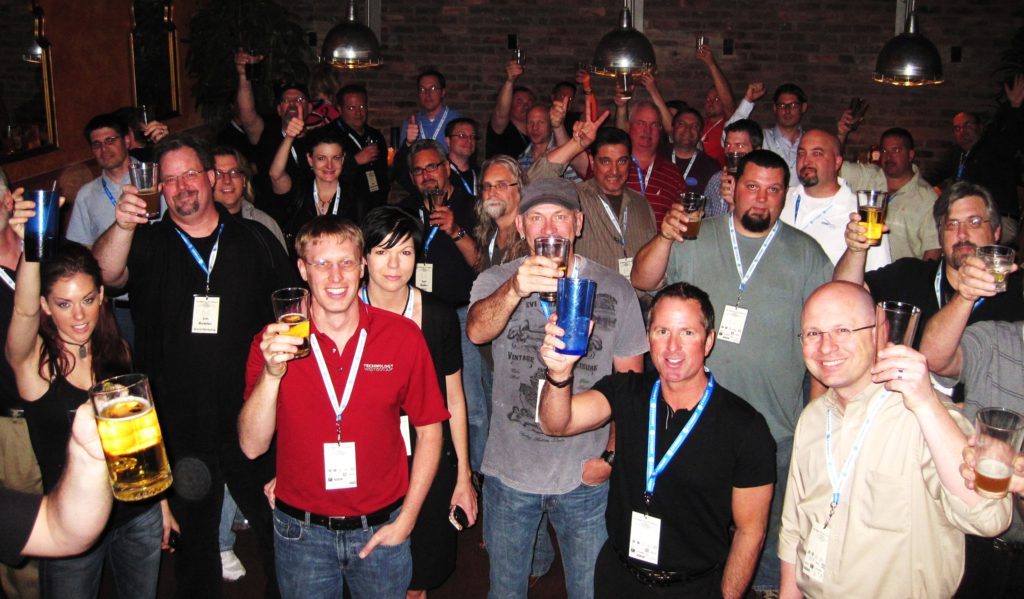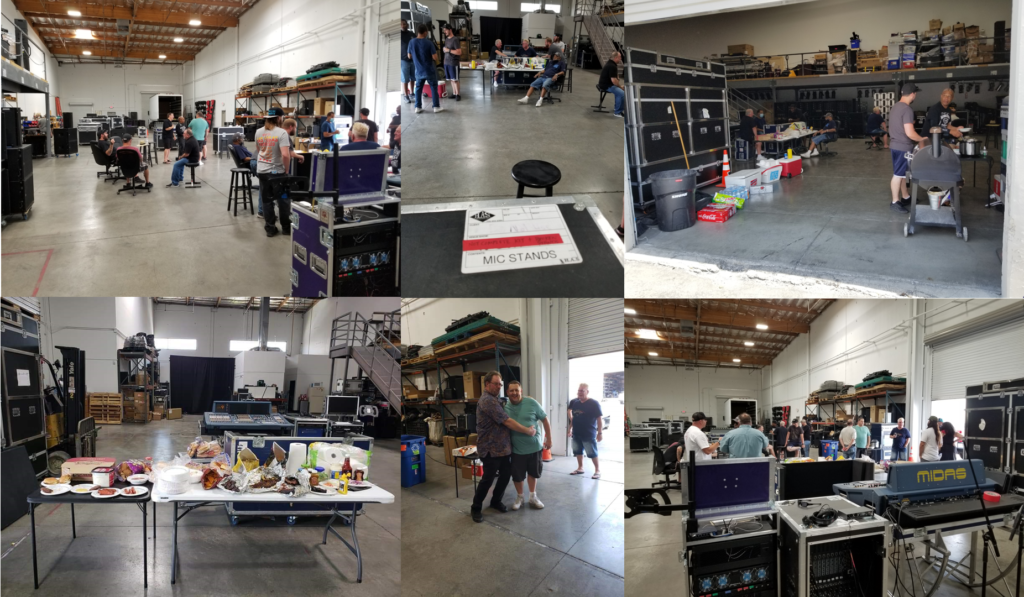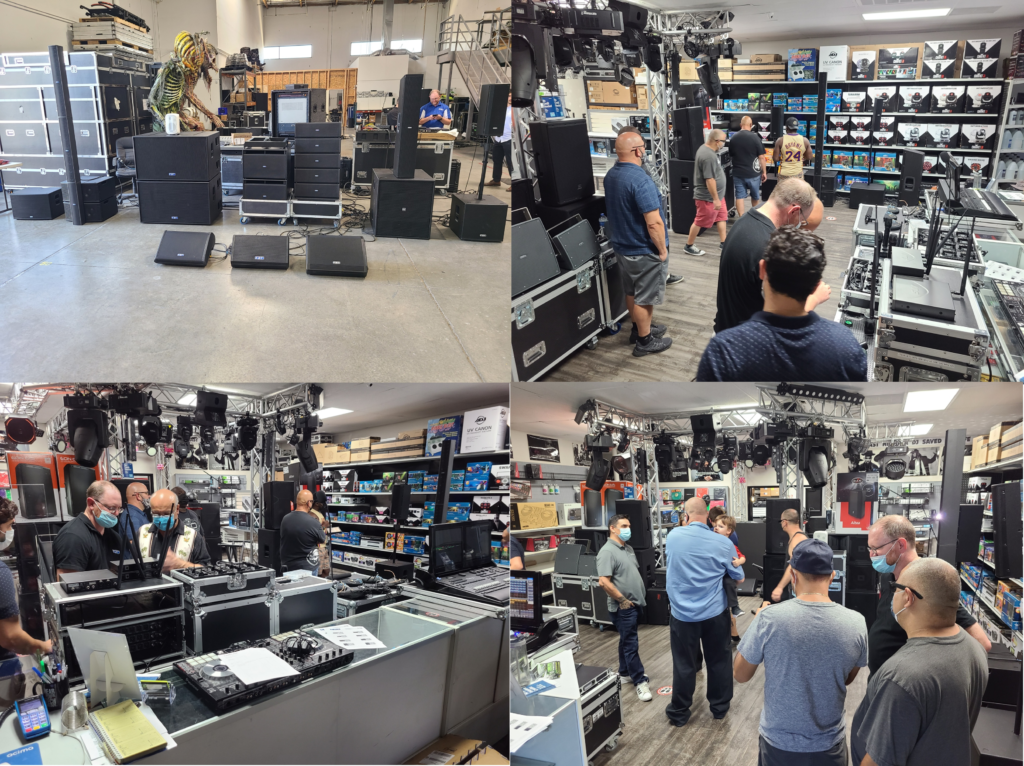 During the first week of August 2021 the FBT Professional Road Show came to Las Vegas NV and made a very BIG impression! How big of an impression you ask? While doing a brief demonstration outdoors the neighbors from nearly three blocks away called to complain and ask us to stop shaking their windows. So…we got shut down a little earlier than we originally planned. That being said, it was a great time and the folks that attended were extremely impressed!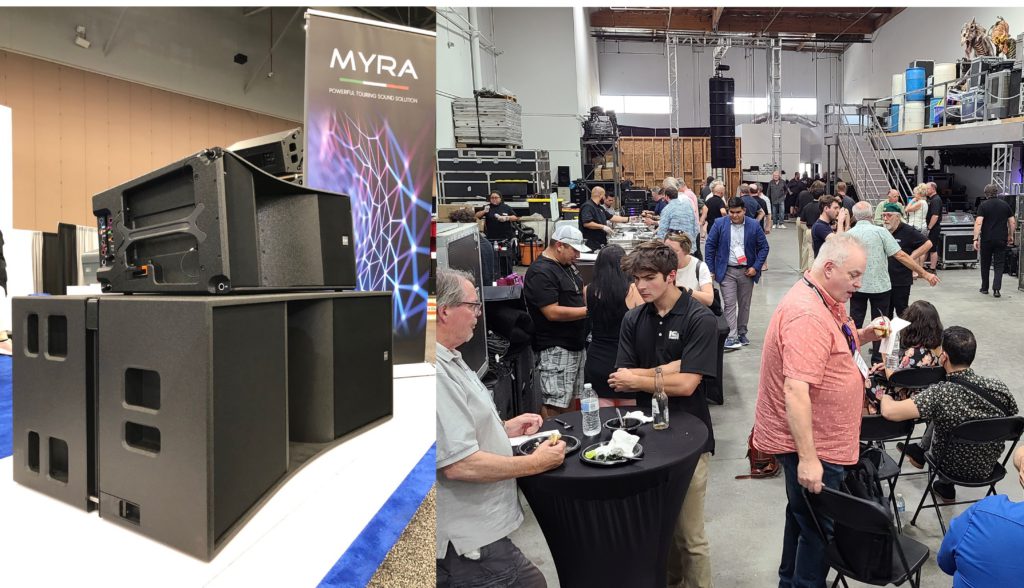 During InfoComm FBT launched and held a large scale demonstration for their new Myra line array system.
At the heart of the 214L line array element is a new coaxial 4-inch voice coil mid-frequency and 2.5-inch voice coil high-frequency driver combination developed in cooperation with B&C, and covering the 400Hz to 20kHz range.
Combined output from the compression drivers is loaded by a proprietary short path waveguide that ensures low distortion and controlled broadband directivity. With extended frequency response down to 40Hz, which in most applications avoids the need for flown subwoofers, the 214L's low frequency section employs uniquely sized B&C 14-inch high excursion drive units with 3-inch long excursion voice coils to maintain long throw projection of low frequencies with power and authority.
Form more information go to – https://www.fbt.it/myra